Angelus V-series Seamer
Series V atmospheric seamers combine quality and performance. They are part of the latest generation Angelus range for round tins and were designed on the basis of proven experience from around 16 000 installations in over 132 countries.
Conclusive benefits
Hygienic seamer, meeting food hygiene standards
Exposed parts made of 304 stainless steel
Motorised height adjustment of seaming turret
Angelloy seaming chuck covered in titanium with ceramic rollers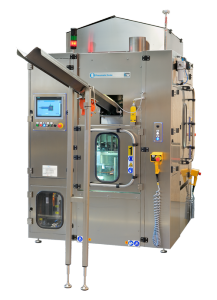 Accessibility
Accessible seaming area in compliance with hygiene specifications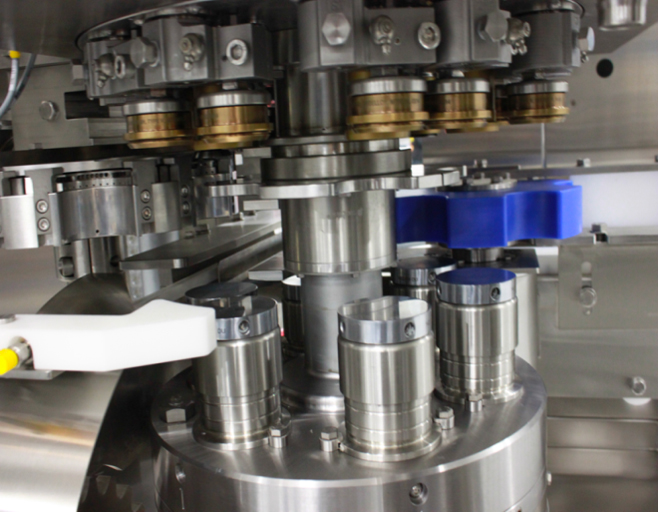 Hygiene
The stainless steel cabin is designed for perfect cleaning and features a sanitation appliance using foam. Add-on option of a CIP appliance.
Tool changeover
Rapid tool changeover: less than 45 minutes for a complete changeover (1 technician).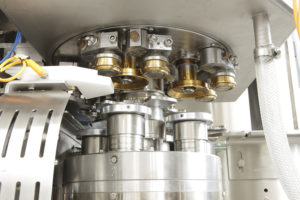 Options & peripheral equipment
We also provide peripheral solutions to optimise your production.